Some of our proud partners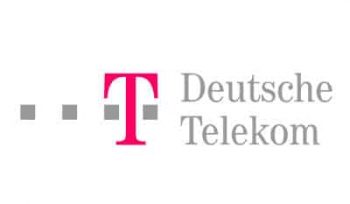 With some 156 million mobile customers, 29 million fixed-network lines and more than 18 million broadband lines, Deutsche Telekom is paving the way for the gigabit society.
We're one of the world's leading mobile communications providers, operating in 26 countries and in partnership with networks in over 55 more. Across the world, we have almost 444 million customers and around 19.5 million in the UK. We made the first ever mobile phone call on 1 January 1985 from London to our Newbury HQ. Still located in Newbury, we now employ over 13,000 people across the UK.</p> <p>Ours is a story of investment, innovation and award-winning customer service. Take a look at the highlights of our pioneering achievements.
BICS is a leading international communications enabler, one of the key global voice carriers and the leading provider of mobile data services worldwide.</p> <p>Our solutions are essential for supporting the modern lifestyle of today's device-hungry consumer – from global mobile connectivity, seamless roaming experiences, fraud prevention and authentication, to global messaging and the Internet of Things.
Founded by Jamsetji Tata in 1868, the Tata group is a global enterprise, headquartered in India, comprising over 100 independent operating companies. The group operates in more than 100 countries across six continents, with a mission 'To improve the quality of life of the communities we serve globally, through long-term stakeholder value creation based on Leadership with Trust'
. . . we have more than 200 international partners